Thank you so much to all the incredible artists who applied to this brand new initiative. We were overwhelmed by the number of applications we received and the appetite for a programme like this. We were also so impressed by the quality of ideas and quality artists wanting to be involved.
There is clearly a need for more opportunities like this, that provide artists with the space to develop ideas and nurture their practice. We received a total of 95 applications and if we could, we would support all of them. To learn more about the support offered to accepted applicants, click here. 
That being said, three had to be chosen by our panel of industry experts that included Cat Ruka (Executive Director, Basement Theatre), Sarah Graham (General Manager and Programme Director | Kaiwhakahaere Rauemi, Q Theatre ) and Ahi Karunaharan (Associate Artistic Director, Silo Theatre). We are pleased to share them with you here now. Without further ado, meet our first 2022 Q Residents. 
---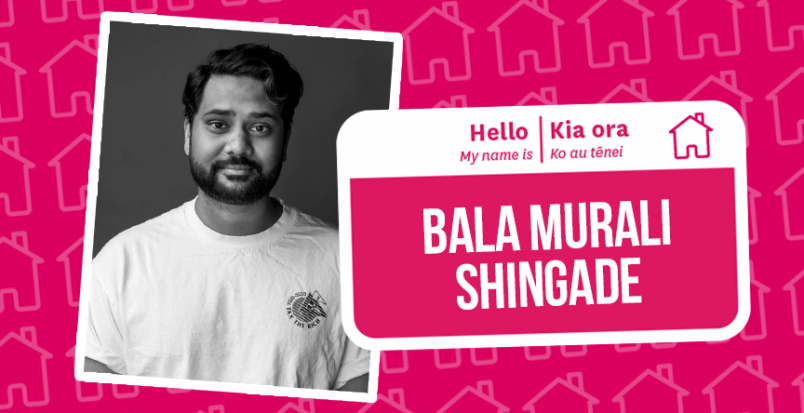 Bala Murali Shingade
 Bala Murali Shingade is a writer, director, actor and producer working in screen and theatre in Tāmaki Makaurau. Since graduating from the University of Auckland in 2018 with an MA in Screen Production, specialising in drama directing, Bala has directed multiple short films and worked on a number of theatre shows as a writer or actor. In 2020, Bala was one of six recipients of the Arts Foundation's inaugural Springboard award, which recognises and supports emerging artists from various fields. Bala is passionate about collaborating with other artists to create authentic and exciting art that seeks to entertain and challenge audiences.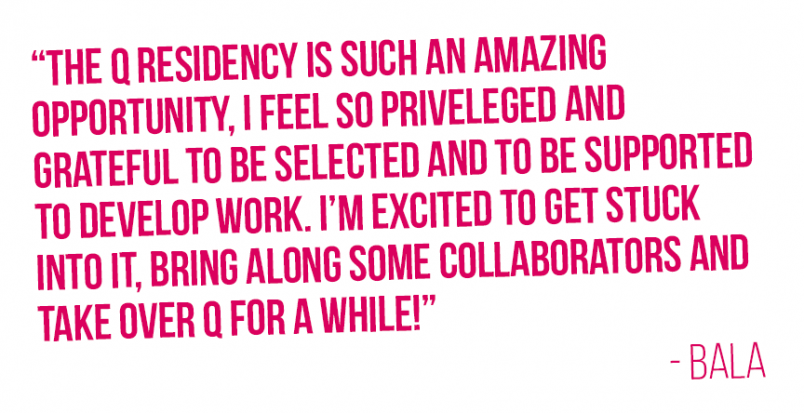 ---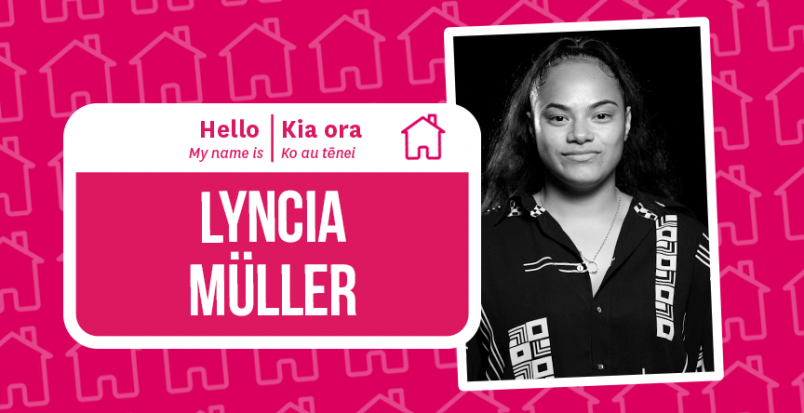 Lyncia Müller 
Lyncia Müller (Fatai, Lakepa, Nukunuku) is a professional choreographer, dancer and actor. She graduated from the Pacific Institute of Performing arts and studied at the most established contemporary dance programmes in New Zealand, Unitec dance. 
Lyncia Müller is one of the co-founders and choreographers of TULOU, a Pacific dance collective of wāhine who debuted their first full-length show as part of the Kia Mau Festival 2021 in Wellington. As well as her love for dance she shares that passion with theatre. Lyncia Müller is the creator and co-writer of the critically acclaimed show Fala Muncher debuting at basement theatre in 2018 and a successful comeback season late last year. 
She continues to create her own work, is passionate about her cultural roots and continues to contribute to this evolving arts industry.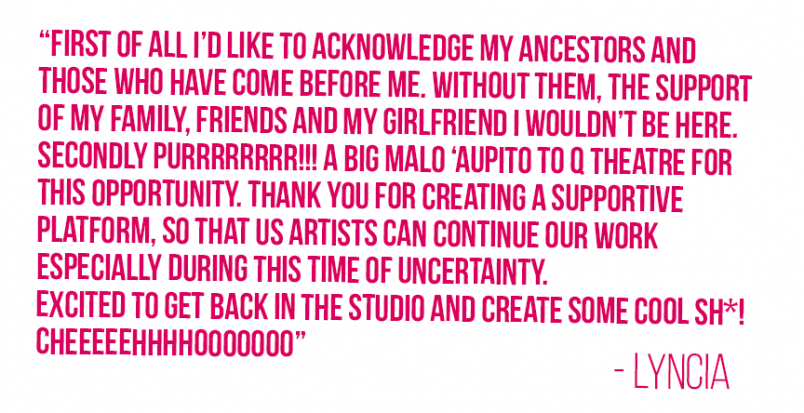 ---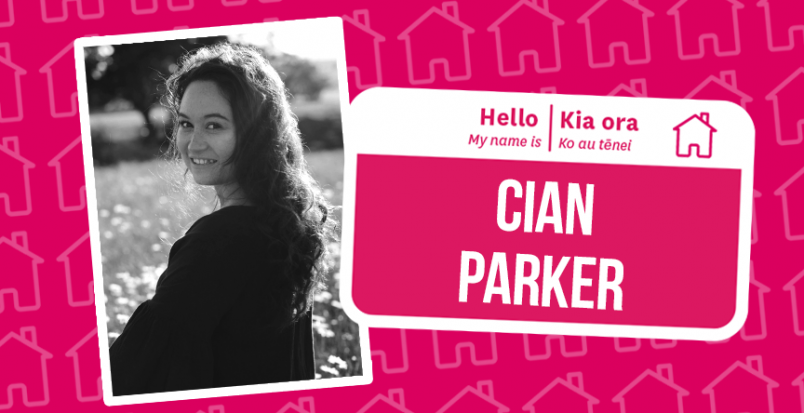 Cian Parker 
Cian Parker (Ngāpuhi) is an award-winning theatre maker, writer, dramaturg, and performer. Since graduating from the University of Waikato she has been on a stratospheric rise. She was the recipient of the Ngā Manu Pīrere Award at the 2019 Te Waka Toi Awards, the 'Most Promising Artist' at the NZ Fringe 2020 and is one of The Arts Foundation 2021 Springboard Award winners. In late 2021 she won the 'New Playwright Award' at the Wellington Theatre Awards. Her works include, 'Rauru' (co-writer, performer), 'Sorry For Your Loss' (writer, performer), 'All I See' (co-creator, words by, performer). She has also been fortunate to be a part of the creation for other companies works; Equal Voices Arts 'Where Our Shadows Meet' (co-creator, performer), and Waiwhakaata Performance "Waiwhakaata:Reflections in the Water (co-writer, dramaturg).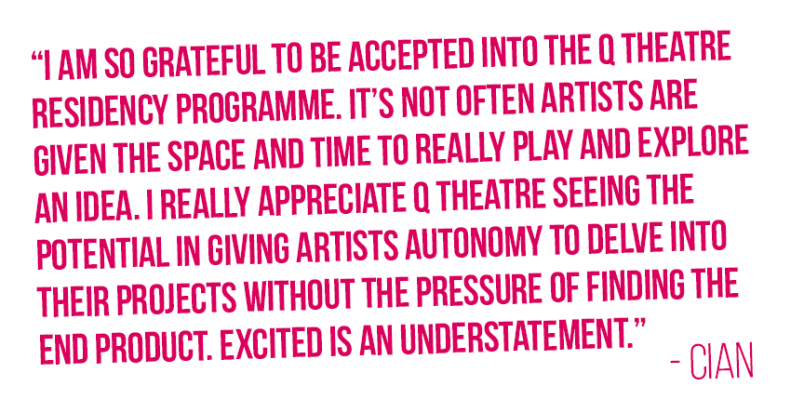 ---