Introductory interview: 
---
29/04/2022 - Working with actors on the floor
Since my last update, I've had a few sessions with actors in the room and this has been really energising and fun. Actors always bring a new dimension to the work and simply having more people in the room to play and explore with is really uplifting.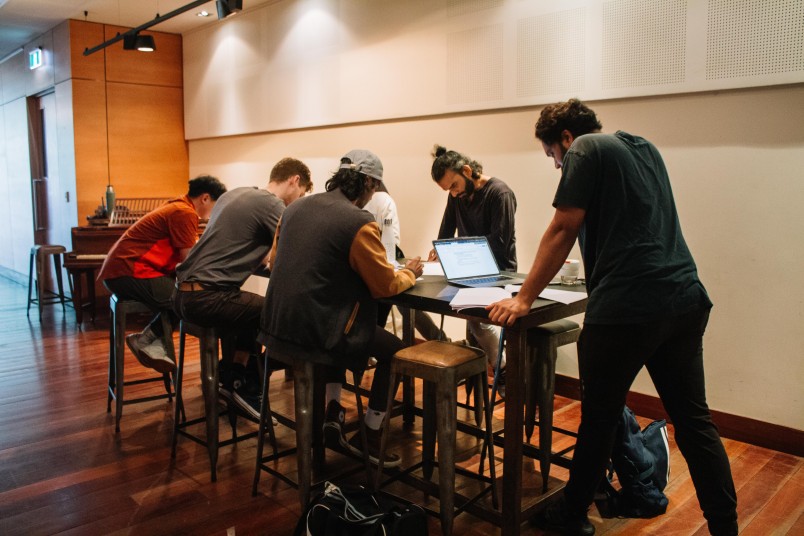 The biggest challenge has been to switch from working with actors in the room to then go back into writer-mode and churn out content for us to test in our next session. This hat-switching at short notice is tricky!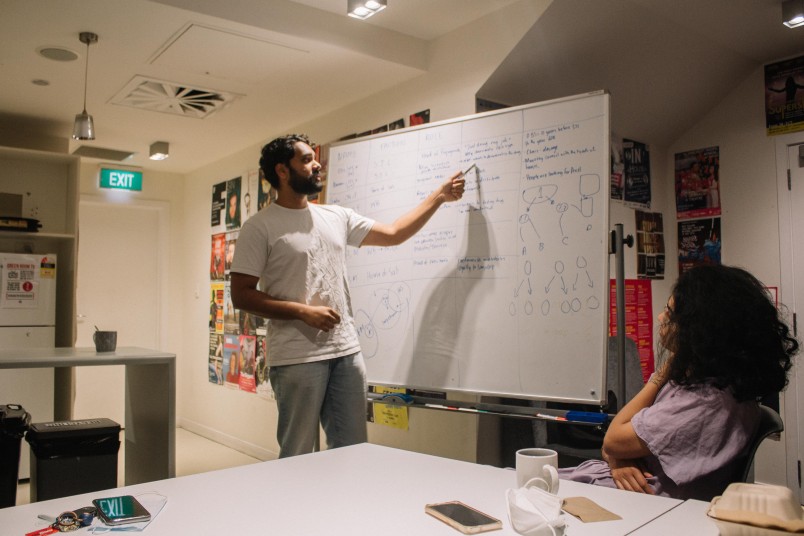 Having the actors really respond to the work and like it is a huge success. One of the main parts of my practice is literally just enjoying the process and so it has been really rewarding to hear from my collaborators that they've been having fun and they're excited about the work.
Next week I'm looking forward to getting more words out onto the page for the team to play with in our next sessions!
---