Three days before Godzonia's original premiere here at Q in February, Auckland was thrust into Alert Level Three. A number of Summer at Q shows were faced with the difficult decision of whether or not to cancel their shows after working so hard to prepare for opening, or to postpone and risk losing the momentum they'd already built up.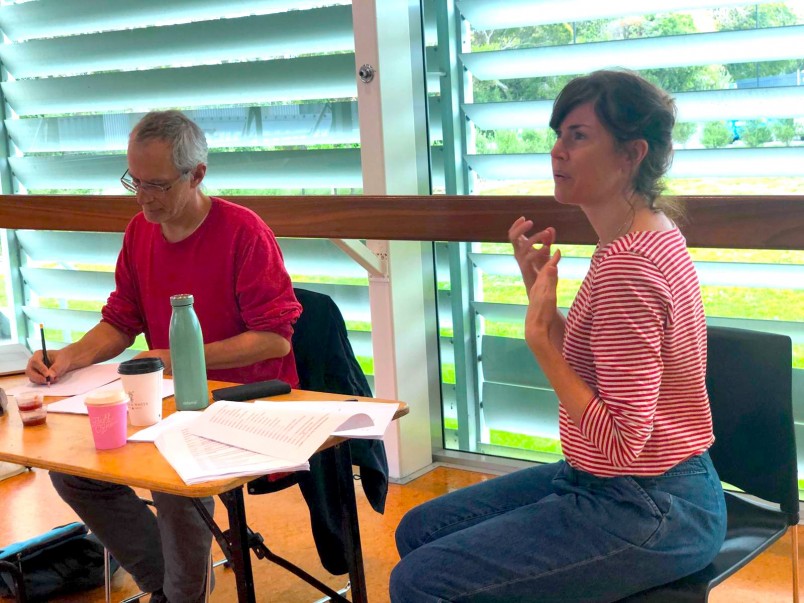 Photo: Composer Simon Allen and Director Anna Ledwich
With the support of the University of Auckland, Q Theatre provides a packaged framework of support for companies during the festival and postponing a show would risk going ahead at a later date when the same framework is unavailable or exhausted.
The company behind Godzonia, among others, made the tough decision to postpone their season. A postponement would help them present the best version of the production possible, in a safe level one environment instead of the impossible level three or restrictive level two.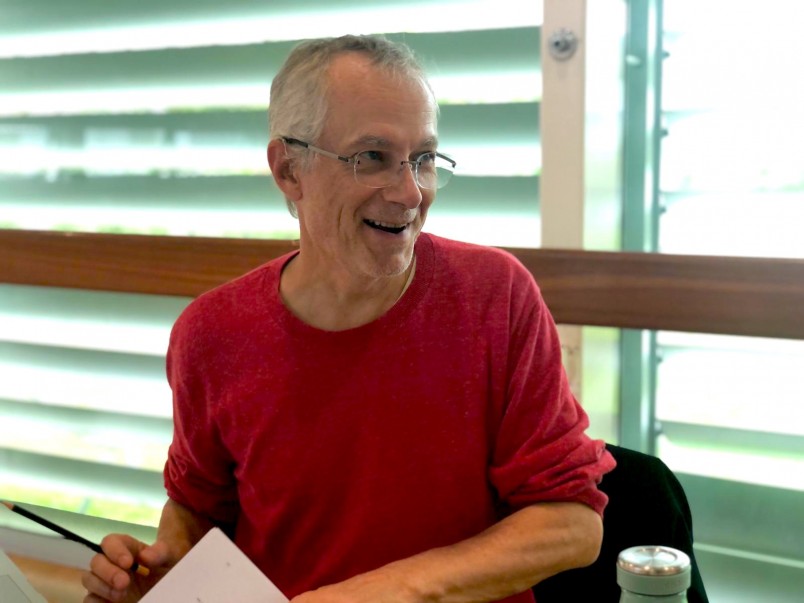 Photo: Composer Simon Allen
According to the Godzonia team, this disruption has not waned the spirits of the production; rehearsals reverted to Zoom during lockdowns and as soon as Government guidelines allowed, they happily resumed rehearsals in person in March.
Photo: Performer Georgie Oulton
In fact, the lockdown provoked even further deep-dives into the script from the cast and creative team alike leading to even more profound discoveries and heightening their anticipation to finally share this new work with audiences this month. 
---
Inspired by the need now more than ever for community and connection, Godzonia brings Georgie Oulton (Royal Central School of Speech & Drama BA Hons acting graduate, Theatre Handmade co-founder) charging into her playwriting debut, directed by longtime collaborator Anna Ledwich (Olivier Nominated director of DRY POWDER &  FOUR MINUTES TWELVE SECONDS). Presented as part of the Auckland Fringe Festival, this postponed season of the production will make its debut in Loft from 14 - 17 April.