Our programming is deliberately broad- Our spaces are filled with a year-round festival of extraordinary performing arts experiences.

We programme a variety of creative disciplines, styles and genres, often working in partnership with some of Aotearoa's leading companies and festivals to present high quality performing arts experiences that inspire audiences to return to Q time and time again.
Our mission is to grow audiences.
We believe that there is huge potential audience to be unlocked for the performing arts in Auckland, as our city grows and changes at an incredible pace. We believe in placing the performing arts front and centre in heart of our Tāmaki Makaurau.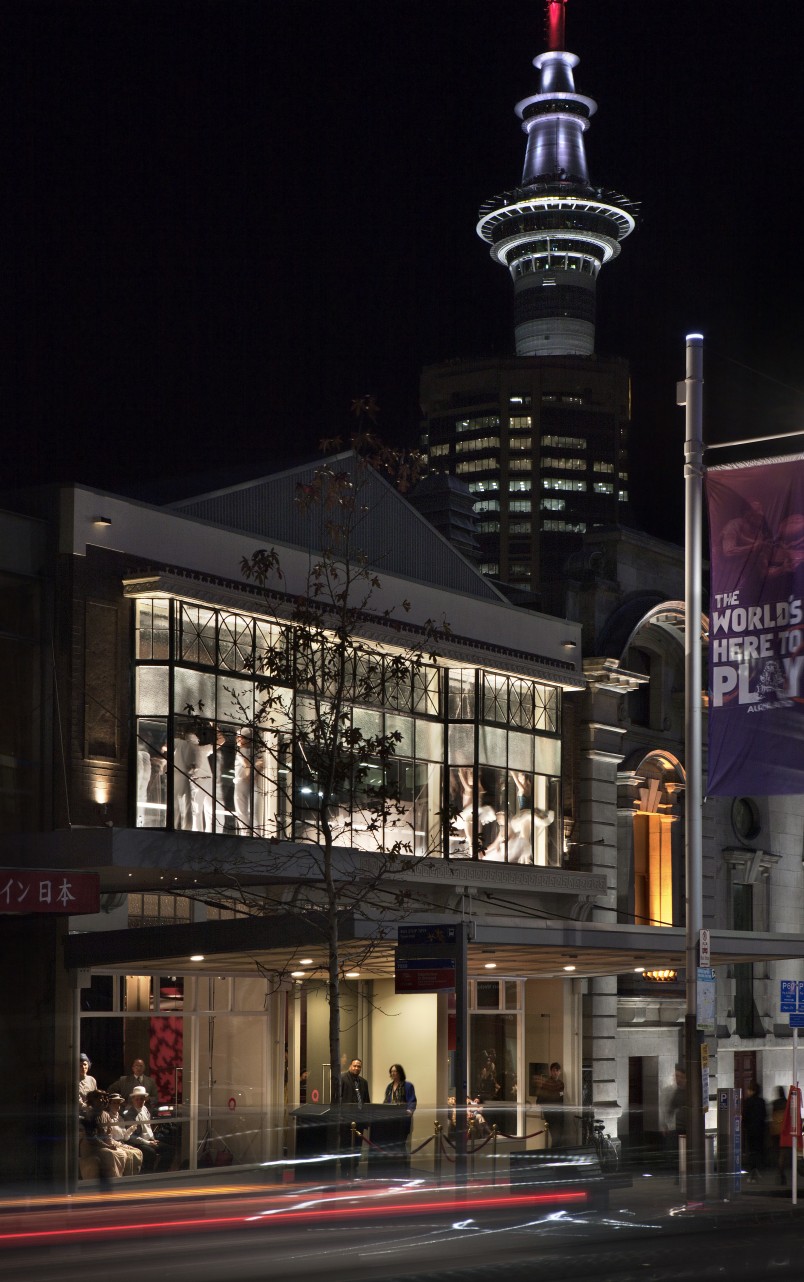 We know that it is a privilege to have a purpose-built venue for the performing arts in the heart of our city. Many people contributed to creating this place, and to make the vision of Q a reality. We want to honour the independent spirit and drive that created Q and ensure that the work on our stages reflects the diversity and energy of our performing arts sector. We want to remain open to new ideas and new ways of working in partnership.

Our vision is unlimited- but our resources are not, and so we have to make decisions about where the support we are able to offer will have the most impact. We want to be good stewards of our building- ensuring that Q Theatre is sustainable and here for generations of artists and audiences still to come.

In a programme that is made up of lots of distinct practitioners and companies, we look for the connections, contradictions and balance across the year. We want our programme to create compelling reasons for audiences to make Q an essential destination for connecting and engaging with artists.
One thing that remains a constant for us in how we think about programming is how a performance connects live with an audience. Our spaces at Q are 'one-room spaces', in which the artist and audience exist in the same space. We've found that work in which there is almost never a 'fourth wall' has been the most successful at Q, work that thrives on the shared experience of a group of people being in the same space at the same moment in time.
Increasingly, we are exploring new ways of working in partnership with companies and artists. We know that art can't be created alone, and so we are open to ideas and conversations about how we can work together. We love ideas that think of the audience, that are fresh and distinct. We especially welcome ideas and stories that have an urgent need to be told now, that help us all to think about how we live, work and connect with each other in Aotearoa today. Above all else, we want to hear about ideas that start creative fires- for artists and for audiences.