Below you can find out how Summer at Q, Auckland FRINGE Festival, Q's MATCHBOX and Q Stand-alone seasons feature at Q, along with whether or not Q is a good fit for you, what support you can draw on, and how to apply.
---
Q'S FEBRUARY FESTIVAL (WHICH INCLUDES PRIDE FESTIVAL CONTENT)

Summer at Q is our curated festival framework for February that anyone can apply. We offer packaged rates for content that is around 60 minutes, as shows in Q Loft are double billed. SAQ is supported by The University of Auckland, hence the affordable package rates. Successful applicants are also supported by an umbrella marketing campaign. The submission process for SAQ 2023 will open in August 2022. For more information about Summer at Q, click here.
---
Q'S CREATIVE DEVELOPMENT PROGRAMME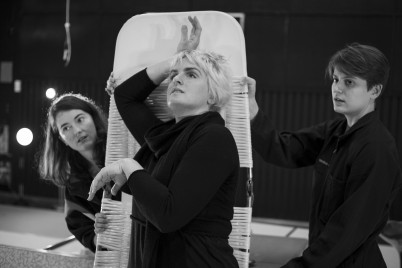 Previously known as "Q presents" is a highly sought-after opportunity for mid-career artists to work with Q in a Joint Venture framework, by co-presenting a season in Q Loft. MATCHBOX is a rare and highly desired pathway, as there are so few opportunities in the industry, for mid-career artists and independent companies. Q supports MATCHBOX seasons through providing a box office split that includes venue hire, labour, equipment, rehearsal space, marketing support and opening night hosting, along with tactical and emotional support from Q's team. Three successful applicants from the process are offered dates to present their work at Q. For more information about MATCHBOX, click here. 
---
Auckland FRINGE Festival
Auckland Fringe is a feistily independent open-access arts festival which runs in Auckland for two weeks. Fringe used to be part of SAQ in February, but in late 2021, the Fringe dates officially changed to spring September 2022 and now submissions open in March 2022. For more information about Auckland FRINGE Festival, click here.
---
STAND-ALONE SEASON
STANDARD ARTS RATES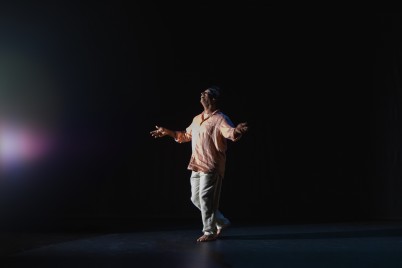 Stand-alone productions have the luxury of exclusively hiring Q. Most of our hirers in this category have received funding from CNZ or other funding bodies, and they include major professional theatre companies and well-known established festivals. The rest are often independent artists or companies, who put an initial enquiry or pencil in dates that are "funding dependent".

For more information about stand-alone productions, please email:
Kate Ward-Smythe
Programme Manager | Kaiwhakahaere Hōtaka
katews@qtheatre.co.nz
---