In May 2020 we launched our biggest fundraising push since our construction. We had been hit hard by COVID-19 and lost 85% of our income as well as most of the events we'd lined up for the year so we turned to our incredible community for help. 
Over the span of four weeks we moved through two nationwide alert levels, moved out of lock-down, and together with our supporters, raised over $150,000. 

We'd like to thank everyone that supported Q during this time. From every dollar contributed to every word of support and share on social media, it was our Q whānau who made Help Q Get Through possible.
---
Some testimonial videos from our supporters:
---
Check out the weekly updates sent during the campaign:
---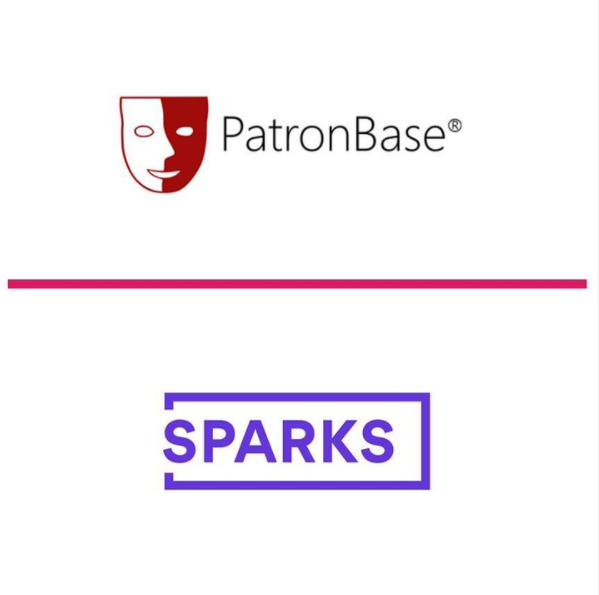 We owe a special thanks to
PatronBase
and
Sparks
who provided the digital infrastructure that supercharged our campaign. 
PatronBase
provides arts management software and 
Sparks Interactive
is a full service digital agency. Do check em out if you looking into those areas, they're pretty great.
---
Our Help Q Get Through Donors:
| | |
| --- | --- |
| Vanessa | Abraham |
| Alastair | Acland |
| Anna | Adam |
| Tania | Adams |
| Rosemary | Adler |
| Jessica | Agoston |
| Narelle | Ahrens |
| Linda | Aitchison |
| Tricia | Alach |
| Andrea | Alber-Commissaris |
| David | Aldiss |
| John  | Allen |
| Ruth | Allen |
| Vicki | Allpress |
| Virginia | Alpe |
| Niranjali | Amarasingham |
| Harriet | Ambler |
| Ben | Anderson |
| Clair | Anderson |
| Frances | Anderson |
| Hilari | Anderson |
| Paul | Anderson |
| Lauren | Andrews |
| Jennifer | Annan |
| Emily | Ansell |
| Rachel | Antony |
| Angela | Antunovic |
| Esther | Appel |
| David | Appleby |
| Vivienne | Arkesteijn |
| Jacqui | Armitage |
| Tim | Armitage |
| Helen | Ashton |
| Penny | Ashton |
| Toni | Ashton |
| Gillian | Ashworth |
| Paul | Athy |
| Suzy | Azariah |
| Cathy | Baal |
| Nada | Baba-Milkic |
| Alix | Bachmann |
| Susannah | Bailey |
| Tim | Bain |
| Maila | Baker |
| Susanne | Baldwin |
| Crispin | Balfour |
| Gregory | Ball |
| Chris | Ballantyne |
| Tim | Balme |
| Maxinne | Banson |
| Lisa | Baptista |
| Nadine | Bargallo Riazantseva |
| Richard | Barge |
| Emma | Barker |
| Shannon | Barnes |
| Elizabeth | Barr |
| Dee | Barron |
| Penelope | Barr-Sellers |
| Ian | Bartram |
| Anna | Bashford |
| Genevieve | Bassett |
| Annie | Bastow |
| Jess Holly | Bates |
| Pam | Bathgate |
| John | Batty |
| Dorothy  | Bauld |
| Anna | Bayliss |
| Megan | Beard |
| Callum | Beattie |
| Ella | Becroft |
| Dominique | Bela |
| James & Margaret | Belich |
| Demelza | Bell |
| Galina | Bell |
| Michael | Benjamin |
| Ann | Bennett |
| Catherine | Bennett |
| Christine | Bentley |
| Sue | Berg |
| Sue | Berman |
| Rach | Berryman |
| Wayne | Beverley |
| Leanne | Bieleski |
| Jonathan | Bielski |
| Mary | Bilkey |
| Amanda | Billing |
| Tori | Bindoff |
| Caroline | Bindon |
| Eleanor | Bishop |
| John | Bishop |
| Tom | Bishop |
| Nathan | Bitting |
| Jamie | Blackburn |
| Catherine | Blakeley |
| Jarred | Blakiston |
| Faye | Bland |
| Scott | Blanks |
| Karina | Bliss |
| Michelle | Blundell |
| Graeme | Boag |
| Rachel | Bock |
| Tracey | Bond |
| Alex | Bonham |
| Jillian | Bonniface |
| Lidia | Borich |
| Shane | Bosher |
| Phil | Bougen |
| Rachel | Bowater |
| Barbara | Bradley |
| Lynda | Bradley |
| Kate | Brajkovich |
| Alan | Brash |
| Jon | Brazier |
| Lesley | Brennan |
| Margaret | Brennan |
| Lisa | Brickell |
| Grant | Bridger |
| Martin | Bridges |
| Susan | Brill |
| Clare | Brokenshire |
| Robin | Brokken |
| Debra | Brown |
| Katherine | Brown |
| Nicola | Brown |
| Rosie | Brown |
| Steve | Brown |
| Alison | Bruce |
| Kirsty | Bruce |
| Meredith | Burkhardt |
| Mark | Burlace |
| Kathryn | Burnett |
| Bruce | Burns |
| Kerrin | Burns |
| Amanda | Burr |
| Debbie | Burridge |
| Melanya | Burrows |
| Alison | Burt |
| Maree | Butler |
| Matthew | Butler |
| Suzanne | Butler |
| Vicki | Caisley |
| Roz | Calder |
| John | Caldwell |
| Chris | Calvert |
| Alison | Cameron |
| Anna | Cameron |
| Kirsty | Cameron |
| Emily | Campbell |
| Brydie | Canham |
| Robin | Capper |
| Lesley-Anne | Carey |
| Rick | Carlyon |
| Bobbie | Carroll |
| Marilyn | Carroll |
| Matt | Carroll |
| Amanda | Carter |
| Frances | Carter |
| Linda | Cartwright |
| Kate | Casey |
| Virginia | Cattell |
| Antonia | Catton |
| Angela | Caughey |
| Vlad | Cekus |
| Rebecca | Celebuski |
| Alison and | Chamberlain |
| Kerry | Chamberlain |
| Bruce | Chambers |
| Pennie | Chang |
| Chip | Chapman |
| Donald | Charleston |
| Kelly | Chaston |
| Sananda | Chatterjee |
| Wendy | Chen |
| Pip | Cheshire |
| Shelley | Chignell |
| Divya | Chopra Jones |
| Roger | Christensen |
| Dionne | Christian |
| Michal | Chudzinski |
| Kathryn | Chung |
| Liz | Civil |
| Alan | Clanachan |
| Trish | Clapham |
| Lexi | Clare |
| Jacqui | Clark |
| John & Angela | Clark |
| Michael | Clark |
| Natalie Maria | Clark |
| Amy | Clarke |
| Janet | Clarke |
| Ruth | Clavis |
| Abby | Clearwater |
| Grant | Cleary |
| Neil | Clemnes |
| Geoff | Clews |
| Penny | Cliffin |
| Mark | Close |
| Melinda | Clow |
| Laura | Clunie |
| Jessa | Cochrane |
| Anna | Coddington |
| Maria | Codina |
| Jackson | Coe |
| Naomi | Cohen |
| Shona | Cole |
| Liam | Coleman |
| Tina | Coll |
| Tracey | Collins |
| Dawn | Collyns |
| Paddy | Compter |
| Lucia | Conn |
| Jude | Connochie |
| Rafael | Contreras |
| Phil | Coogan |
| Jennifer | Cook |
| Lizzie | Coote |
| Jan | Corbett |
| Shelley | Cousins |
| Claire | Cowan |
| Faye | Cowin |
| Sean | Coyle |
| Verity | Craft |
| Michael | Craven |
| Janet | Crawford |
| Peter & Fay | Cropper |
| Ben | Crowder |
| Andi | Crown |
| Margaret | Crozier |
| Garth | Cumberland |
| Tanya | Cumberland |
| Carrie Rae | Cunningham |
| Molly | Curnow |
| Lisa | Currie |
| Joanne | Curtis |
| Brian | Cutting |
| Becky | Dack |
| Teneille | Dale |
| Nicola | Daly |
| Laura | Daniel |
| Jackie | Darmody |
| Jill  | Darragh |
| Lynne | Darroch |
| Nga | Dave |
| Katherine | Davies |
| Kathryn | Davies |
| Seth | Davies |
| Kathryn | Davis |
| Natalie | Davis |
| Susan | Davis |
| Suzanne | Davis |
| Lisa | Davis-Miller |
| Graham | Davison |
| Kate | Davison |
| Sol | De Sully |
| Candice | De Villiers |
| Andrew | Deakin |
| Mic | Dean |
| Maria | Deere |
| Bernard | Dennehy |
| Gary | DeNney |
| Graham | Denyer |
| Rhonwen | Dewar |
| Janine | Dickins |
| Elspeth | Dickson |
| Hannah | Diver |
| Lucy | Diver |
| Ruth | Diver |
| Stephen | Diver |
| Penny | Dodd |
| John | Donnan |
| Karen | Donnelly |
| Amy | Donovan |
| Sabine | Doolin |
| Erica | Doran |
| Nikki | Douglas |
| Suzanne | Dowling |
| Oliver | Driver |
| Susan | Duckworth |
| Anna | Dudding |
| Ryan | Dulieu |
| Claire | Duncan |
| Rachael | Duncan |
| Terrence | Dunn |
| Lucy | Dunningham |
| Jason | Durey |
| Sarah | Dyck |
| Paul | Dyson |
| Perry | Earwaker |
| Rebecca | Eason |
| Susan | East |
| Justin | Edgar |
| Frances | Edmond |
| Murray | Edmond |
| Cynthia S | Edwards |
| Karen | Eisenhut |
| Peter | Elbeshausen |
| Sophia | Elise |
| Carol | Elliott |
| Candy | Elsmore |
| Taungaroa | Emile |
| Sue | Emmott |
| Bronwyn | Ensor |
| Sandra | Eriksen |
| Jo | Evans |
| Rachel | Evans |
| Richard | Everitt |
| Emiliana | Faapoi |
| Julie | Fairey |
| Nicola | Faithfull |
| Anders | Falstie-Jensen |
| Catherine | Falstie-Jensen  |
| Darrell | Farley |
| Levi | Farnum |
| Jock | Ferguson |
| Lynda | Ferguson |
| Emma | Fern |
| Denise | Ferns |
| Diane | Field |
| Nicola | Finlayson |
| Janice | Finn |
| Stephen & Virgina | Fisher |
| Sue | Fisher |
| Sue | Fitzgerald |
| Nick | Fitzpatrick |
| Bevin | Fitzsimons |
| Valinda | Fletcher |
| Leslie | Forsyth |
| Richard | Foulkes |
| Linda | Fox |
| Nick | Francis |
| Carolyn | Fraser |
| Iain | Fraser |
| John | Fraser |
| Kathrine | Fraser |
| Frank | Freemantle |
| Brett | Fricker |
| Jude | Froude |
| Ching-Ting | Fu |
| Jenny | Fu |
| Anne | Furman |
| Sandra | Furness |
| Louise | Gallagher |
| Sam | Galloway |
| Victoria | Gancheva |
| Wade | Gardiner |
| Louise | Garner |
| Eugene | Garry |
| Mel | Gascoigne |
| Carmel | Gaskin |
| Cathy | Gaul |
| Kelly | Geater |
| Ngaire | Gedye |
| Kirsty | Gendall |
| Jenny | Gibbs |
| Karen | Gibson |
| Marela | Glavas |
| April | Glenday |
| Paul | Glover |
| Janine | Glyde |
| Elizabeth | Gollan |
| Dagmar | Goodall |
| Michael | Goodwin |
| Alan | Goodyear |
| Lara | Gordon |
| Ruth | Gordon |
| John & Jo | Gow |
| Michael | Gowan |
| Freddie | Graham |
| Heather | Graham |
| Rhonda | Graham |
| Sarah | Graham |
| Alice | Grant |
| Joelle | Granwal |
| Catherine | Gray |
| Jack | Gray |
| Kirsty-Emma | Gray |
| Linda | Gray Brett |
| Angela | Green |
| Shannon-Rose | Greenall |
| Maggie | Gresson |
| Trish | Gribben |
| Andy | Grogan |
| Catherine | Gunn |
| Judith | Gust |
| Margaret | Guthrie |
| Gary | Gwynne |
| Paul | Hagan |
| Greg | Hagg |
| Sue | Haigh |
| Jane | Hakaraia |
| Bernie | Haldane |
| Susan | Haldane |
| Janine | Hall |
| Jeremy | Hall |
| Pip | Hall |
| Rachel | Hall |
| Roger | Hall |
| Vicki | Hall |
| Adina | Halpern |
| Liz | Hamilton |
| Melanie | Hamilton |
| Logan | Hamley |
| Jesse | Hammond |
| Jennifer | Hand |
| Melissa | Handley |
| Jenny | Harding |
| Kirsty | Hardwicke |
| Simon | Harger-Forde |
| Maggie  | Harper |
| Wendy | Harrex |
| Anne | Harris |
| Rodney | Harrison |
| Simon | Harrison |
| Michele | Harrod |
| Tina | Hart |
| Kerry | Harvey |
| Melissa | Harvey |
| Naoe | Hashimoto |
| Jackie | Hassall |
| Dianne | Hatch |
| Ann | Hatherly |
| Glenn & Sonja | Hawkins |
| John | Hawkins |
| Barb | Hay |
| Jackie | Hay |
| Renny | Hayes |
| Rand | Hazou |
| Tracey | Heimsath |
| Marija | Helena |
| Rosalind | Hemmings |
| Jonathan | Hendry |
| Sally & | Herbert |
| Lynette | Herbke |
| Rex | Hewitt |
| Paul | Hewlett |
| Angela | Hicks |
| Emma | Highfield |
| Rosi | Hilke |
| Laura | Hill |
| Sarah | Hill |
| Sue | Hill |
| Katie | Hills |
| Michele | Hine |
| Dion | Hitchens |
| Anne | Ho |
| Ngaire | Hoben |
| Joy | Hodgson |
| Shirley/Anne | Hodgson |
| David | Hofer |
| Gail | Hofmann |
| Tracey | Holdsworth |
| Brian | Holland |
| Margaret Mary | Hollins |
| Megan | Hollister |
| Samuel | Holloway |
| Jennifer | Holmes |
| Raewyn | Holmes |
| Grace | Hood-Edwards |
| Michael | Hoogerbrug |
| Romy | Hooper |
| Tim | Hornung |
| Keira | Howat |
| Holly | Hudson |
| Kathryn | Hughes |
| Sarah | Hughes |
| Richard | Hull |
| Mel | Humberstone |
| Ellen R | Hume |
| Sharon | Humphreys |
| Bethan | Hunter |
| Kathy | Hunter |
| Anita | Hunziker |
| Tricia | Hurrell |
| Don | Huse |
| Nicky | Huskinson |
| Claudine | Hutchings |
| Caroline | Hutchison |
| Oceane | Imber |
| Marianne | Infante |
| David | Inns |
| Sheena | Irving |
| Helen | Isbister |
| Rochelle | Ivanson |
| Alisha | Iyer |
| Leki | Jackson-Bourke |
| Etie | Jacobsen |
| Jonathan | Jaffrey |
| Blair | Jagusch |
| Bruce | Jamieson |
| Ineke | Jamin |
| Jean Francois | Jamin |
| Belinda | Jane |
| Sarah | Jansen |
| Chris | Jenkins |
| Hannah | Jensen |
| Michelle | Johansson |
| Zac | Johns |
| Gloria | Johnson |
| Irene | Johnson |
| Naomi | Johnson |
| Sarah | Johnson |
| Wendy | Johnston |
| James | Johnstone |
| Kate | Johnstone |
| Delwyn | Jones |
| Donna | Jones |
| Hilary | Jones |
| Phil | Jones |
| Susan | Jordan |
| Jackie | Julian |
| Louise | Kane |
| Rishabh | Kapoor |
| Yukiko | Kato |
| Beth | Kayes |
| Helaina | Keeley |
| Maureen | Keene |
| Linda | Keesing-Styles |
| Caz | Kelly |
| Joanne | Kelly |
| Josh | Kemp |
| Ash | Kendall |
| Brenda | Kendall |
| Alice | Kenealy |
| Asia | Kennedy |
| Grant | Kerr |
| Rosanne | Keys |
| Jordan | Keyzer |
| Helen | Khoey |
| Barry | King |
| David | King |
| Roger | King |
| Henry | Kingi |
| Iryna | Kiriienko |
| Debbie | Kitson |
| Penny | Kneebone |
| Sally | Knight |
| Stephen | Knight-Lenihan |
| Stephanie | Knowles |
| Charlotte | Kofoed |
| Katherine | Kozel |
| Sae | Kubo |
| Michelle | Lafferty |
| Grant | Lahood |
| Andrew | Laing |
| Carol | Laing |
| Juliette | Laird |
| Shawn | Lam |
| Jan | Lambert |
| Ross | Lamont-Bennett |
| Roger | Lampen |
| Prudence | Lane |
| Robert & Helen | Lane |
| Brian | Langer |
| Guy | Langford |
| Gabriella | Larkin-Bruce |
| Neelima | Lavana |
| Duck | Lawn |
| Jaeden | Lawrie |
| | |
| --- | --- |
| Brodie | Lawry |
| Richard | Le Heron |
| Donna | Leckie |
| Gj | Lee |
| Heather | Lee |
| Nahyeon | Lee |
| Ruth | Lee |
| Seng Poh | Lee |
| Stephanie | Lee |
| Yee Yang 'Square' | Lee |
| Rosemary | Lees |
| Natasha | Legge |
| Karen | Leggett |
| Kathryn | Lellman |
| Salesi | Le'ota |
| Nellie | Lesa |
| Katherine | Lester |
| Felicity | Letcher |
| Michael | Lett |
| Alba | Letts |
| Terry | Levenberg |
| Justin | Lewis |
| Renee | Liang |
| Benjamin | Ling |
| Bevin | Linkhorn |
| Lynne | Linton |
| Alex | Little |
| Rachael | Liu |
| Lisa | Lloyd Taylor |
| Grace | Lockett |
| Mark | Lockett |
| Ruth | Lockyer |
| Eu-Jin | Loh |
| Duncan | Loney |
| Catherine | Lord |
| Lorraine | Lord |
| Rachel | Lorimer |
| Serene | Lorimer |
| David | Lovell |
| Sonja | Low |
| Clare | Luiten |
| Faye | Luxton |
| Kim | Lynch |
| Bridget | Lynd |
| Fiona | Lynskey |
| Roger & Tony | Lyons-Montgomery & Chapman |
| Kenny | Lyu |
| Graeme | MacCormick |
| Kirsty | MacDonald |
| Lily | Macdonald Murello |
| Dayle | Mace |
| Kirsty | Macfarlane |
| Doug | Macintyre |
| Christina | MacKay |
| Helen | Mackenzie |
| Karen | MacKenzie |
| Isla | MacLeod |
| Paul | MacQuibban |
| Robbie | Macrae |
| Amanda | Magnus |
| Grace | Maguire |
| Andrew | Maher |
| Bridget | Mahy |
| Diane | Maich |
| Margaret | Main |
| Nick | Main |
| Andrew | Malmo |
| Theresa | Maloney |
| Ngaire | Malpass |
| Amy | Mansfield |
| Sally | Manuireva |
| Anna | Marbrook |
| Anthony | Marquette |
| Rachael | Marris |
| Carla | Martell |
| Bex | Martelletti |
| David | Martin |
| Matthew | Martin |
| Sarah | Martindale |
| Alex | Matangi |
| Di | Mathias |
| Shona | Matthews |
| Eli | Matthewson |
| Morgaina | Matthias |
| Catherine | Maunsell |
| Tanya | Mavaega |
| Kathleen | Mayer |
| Tessa | Mazey-Richardson |
| Katherine | McAlpine |
| Karen | McCardle |
| Lisa | Mccarty |
| Shona | McCullagh |
| Emily | McDonald |
| Susan | McDonough |
| Miriama | McDowell |
| Erica | McGeorge |
| Sarah | McGeorge |
| Lynda | McGill |
| Shauna | McGovern-Vale |
| Dorothy | McHattie |
| Tracey | McKay |
| Jake | McKee Cagney |
| Barbara | McKinney |
| Ed | McKnight |
| Kerry | McMillan |
| Peter | Mcmillan |
| Tanith | Mcnabb |
| Justene | Mcneice |
| Tracey | McQuarrie |
| Phillip | Mcquillan |
| Elizabeth | Mcrae |
| Helen | Meale |
| Alex | Medland |
| Margi | Mellsop |
| Valeria | Mendoza-Davis |
| Jack | Merrall |
| Anthony | Metcalf |
| Josh | Metcalfe |
| Tony | Meyer |
| Miriam | Meyerhoff |
| Eric | Millar |
| Helen | Millard |
| Marie-Therese | Millet |
| Ashley | Milne |
| Charlotte | Minards-Black |
| Mustaq | Missouri |
| Julian | Mitchell |
| Leah | Mitchell |
| Dianne | Moffatt |
| Fiona | Mogridge |
| Clare | Molloy |
| Jane | Molloy |
| Denise | Montgomery |
| Bryan | Moore |
| Lucy | Moore |
| Monica | Morgan |
| Karen | Morris |
| Liz | Morrison |
| Stacey | Morrison |
| Roger | Moses |
| Audrey | Moss |
| Grant | Mouldey |
| Noz | Moyo-Majwabu |
| Carroll | Muir |
| Victoria  | Muir |
| Felicia | Muliaina |
| Angela | Murray |
| Karryn | Muschamp |
| Mary | Myers |
| Roberto | Nascimento |
| Christine | Nash |
| Linda Jr | Nash |
| Scott | Nash |
| Adam | Naughton |
| Joni | Nelson |
| Sue | Nelson |
| Sue | Nevezie |
| Lesley | Newland |
| Alice | Ng |
| Helen | Nicholls |
| Kate | Nicholls |
| Kelsi | Nichols |
| Debbie | Nicholson |
| Louise | Nicholson |
| Brian | Nicolle |
| Eleni | Nikolau |
| Judit | Nikolic |
| Julie | Nolan |
| Rebekah | Nolan |
| Derek | Nolan QC |
| Karen | Noran |
| Susan | North |
| Richard | Northey |
| D'arcy | Norton |
| Wendy | Norwood |
| Diana | Nott |
| Cath | Noventa |
| Sarah | Nutbrown |
| Lini | Nyenkamp |
| Heather | O'Carroll |
| Briar | O'Connor |
| David | Olivier |
| Annmarie | Oregan |
| Anne | O'Reilly |
| Mary-Jane | O'Reilly |
| Maris | O'Rourke |
| Kathryn | Osborne |
| Kaye | Ottaway |
| John | Owen |
| Jenny | Oxley |
| Aaron | Paap |
| Ta'I | Paitai |
| Celia | Palmer |
| Kerryn | Palmer |
| Kirsten | Palmer |
| Jo | Pannell |
| Zenovia | Pappapetros |
| Kat | Park |
| Khalid | Parkar |
| Alan | Parker |
| Jo | Parker |
| Joanna | Parker |
| Claire | Parkinson |
| Fiona | Passi |
| Mina | Patel |
| Barry | Paterson |
| Kate | Paterson |
| Cathrine  | Patten |
| Holly | Patterson |
| Teresa | Patterson |
| Tanja | Pavlovic |
| Jan | Payne |
| Martin | Payne |
| Janette | Peacock |
| Alice | Pearce |
| Ann | Pearl |
| Lynn | Pearl |
| Natasha | Pearl |
| Robert | Peper |
| Lucy | Perin |
| Josh | Perkis |
| Catherine | Peters |
| Kitan | Petkovski |
| Maxine | Pfannkuch |
| Bruce | Phillips |
| Evan | Phillips |
| Wendy | Phillips |
| Helen | Phillips-Hill |
| Amiria | Pihema Williams |
| Rashmi | Pilapitiya |
| Yvonne | Pilkington |
| Jacob  | Pitcher |
| Nancie | Plested |
| Maike | Poggel |
| Michele | Pollock |
| Sheridan | Pooley |
| Polly | Pope |
| Charlette | Potts |
| Andrew | Potvin |
| Cait | Powell |
| Michele | Powles |
| Tara | Pradhan |
| Brian  | Pratt |
| Reece | Preston |
| Vanessa | Preston |
| Maxine | Priestley |
| Caitlyn | Prince |
| Hayden & Emma | Prujean |
| Andie | Pryce |
| Talia | Pua |
| Piriangaoa | Pukeiti |
| Jenny | Pullar |
| Karyn | Pulley |
| Martin | Putt |
| Alison | Quigan |
| Rebecca | Quinlan |
| Peter | Radonich |
| Jo | Raj |
| Rachel | Ramlose |
| Penny | Ramsdale |
| Sylvia | Rands |
| Kathryn | Rawlings |
| Marina | Read |
| Vicki | Reece |
| Amanda | Rees |
| Rosalind | Reeves |
| Toni | Regan |
| Bernard | Reid |
| Gabrielle | Reid |
| Monica | Reid |
| Nick | Reid |
| Lesley | Reihana |
| Nadine | Rennie |
| Catherine | Renouf |
| Heyden | Reyngoud |
| Jan | Rhodes |
| Jessica | Rice |
| Conan | Richards |
| Katie | Rickson |
| Richard | Riddiford |
| Doris | Riegel |
| Jean | Rings |
| Terry | Rings |
| Susanne | Ritzenhoff |
| Helen | Roach |
| David | Robb |
| Amin | Roberts |
| Christine | Roberts |
| Robyn | Roberts |
| Shona | Roberts |
| Stephen | Roberts |
| Phoebe | Robertson |
| Vanessa | Robertson |
| Susannah | Robinson |
| Zach | Robinson |
| Sylvie | Roblot |
| Micheala | Rooney |
| James | Roque |
| Frank & Georgina | Rose |
| Jacob | Rose |
| Julia | Rose |
| Bruce | Ross |
| Philippa | Ross |
| Nicholas | Rotgans |
| Paolo | Rotondo |
| Peter | Rowe |
| Taiaroa | Royal |
| Lesley | Ruki-Willison |
| Dave | Rungan |
| D | Rutherford |
| Karen | Rutherford |
| Kristin | Ryan |
| Ella | Ryborz |
| Thomas | Sainsbury |
| Susan | Sanders |
| Nicole | Sarah (nee Arrow) |
| Ruth | Schaad Lealand |
| Katharine | Schade |
| George | Schofield |
| Hiliary | Schroeder |
| Marianne | Schultz |
| Russell | Scoones |
| Sam | Scott |
| Tony | Scott |
| Irene | Scrivener |
| John | Seagar |
| Kylie | Sealy |
| Helen | Searancke |
| Polly | Sellar |
| Ila | Selwyn |
| Salome | Serieys |
| Graham | Sewell |
| Paul | Shallard |
| Helen | Sheehan |
| Warren | Shephard |
| Indiana | Shewen |
| Hayley | Shields |
| Louise | Shields |
| Katie | Shore |
| James | Shorten |
| Pearl | Sidwell |
| Bridget | Simpson |
| Karen | Simpson |
| Rachael | Simpson |
| Jann | Singer |
| N | Singer |
| Ankita | Singh |
| Raina | Singh |
| Carl | Skinner |
| Kerry | Skudder |
| Andrew And Jenny | Smith |
| Jessica | Smith |
| Minta | Smith |
| Oliver | Smith |
| Roslyn | Smith |
| Shona | Smith |
| Sidney | Smith |
| John | Smythe |
| Mark | Smythe |
| Michael | Smythe |
| Nicholas | Smythe |
| Matthew | Sokolich |
| Heidi | Sommerville |
| Janice | Sommerville |
| Dave | Sparks |
| Ken | Sparks |
| Rosemary | Speakman |
| Joanne | Speden |
| Kylie | Sprague |
| Simon | Spratt |
| Gillian | Spry |
| Amanda | Stafford |
| Paul | Stephenson |
| Elise | Sterback |
| Neil | Stevenson |
| Tania | Stevenson |
| Tim | Stevenson |
| Jill | Stewart |
| Mary-Louise | Stocker |
| Sally | Stockwell |
| Sarah | Stokes |
| Zoe | Stokes |
| Caroline | Stone |
| Danni | Stone |
| Joachim | Stossberg |
| Angie | Strachan |
| Blair | Strang |
| Susanna | Stuart |
| Liz | Style |
| Cathy | Summers |
| Nadia | Sussman |
| Claire | Sussmilch |
| Martin | Sutcliffe |
| Pankaj | Suthar |
| Naomi | Sutton |
| Zoe | Suttor |
| Nicky | Swallow |
| John | Swaner |
| Tania | Sweet |
| Belinda | Sydenham |
| Adam | Szentes |
| Louise | Taberner |
| Christine | Tait |
| Darien | Takle |
| Mimi | Tanaka |
| Maxine | Tansey |
| Lucille | Tapert |
| Sheryl | Tapp |
| Hannah | Tasker-Poland |
| Alice | Tate |
| Simon | Tate |
| Roimata | Tauroa |
| Hannah | Tawhiao |
| Charlotte | Taylor |
| Erin | Taylor |
| Kerry | Taylor |
| Jason | Te Mete |
| Tim | Tenbensel |
| Jennifer | Teo |
| Craig | Thaine |
| Vivienne | Theobald |
| Desley | Thompson |
| Heather | Thompson |
| Andrea | Thomson |
| Clare | Thomson |
| Fleur | Thrussell |
| Judith | Tizard |
| Marcin | Tkaczyk |
| Katrina | Todd |
| Bridget  | Tompkins |
| Deborah | Tonei |
| Chantal | Tonks |
| Rob | Torenvlied |
| Ivan | Tottle |
| Lisa | Tremewan |
| Susanna | Trnka |
| Zahn | Trotter |
| Jeffrey | Turin |
| Frances | Turner |
| Helen | Tweedie |
| Max | Tweedie |
| Siaosi | Ulugia |
| Charlotte | Underhill |
| Dylan | Underwood |
| Jeff | Ussher |
| Holly | Vaihu |
| Alan | Vail |
| Sarah | Valentine |
| Sian | van Asbeck |
| April | van Berkum |
| Karyn | van DeN Hurk |
| Kris | van der Beek |
| Juliet | van der Burgh |
| Sharon | van Gulik |
| Ben | Van Rooy |
| Miriam | van Wezel |
| Thomas | Van Zyl |
| Elisabeth | Vaneveld |
| Jacqueline | Vaughan |
| Nicky | Vella |
| John | Verryt |
| Geraldine | Victor |
| Judee | Vidal |
| Arjen | Visser |
| Heather | Vois |
| Angela | Vuletich |
| Ngahuia | Wade |
| Chris | Wadham |
| Brett | Wagner |
| Tama | Waipara |
| Phyllis | Walker |
| Steph | Walker |
| Theresa | Walker |
| Tim | Walker |
| Tracey | Walker |
| Jo | Wall |
| Keith | Wallace |
| Michelle | Walmsley |
| Philip | Walsh |
| Yvonne | Walus |
| Shu | Wang |
| Christina | Ward |
| Philippa | Ward |
| Virginia | Ward |
| Jennifer | Ward-Lealand |
| Kate | Ward-Smythe |
| Trudy | Warin |
| Alison  | Warren |
| Edward | Warren |
| Paula | Warren |
| Tatum | Warren-Ngata |
| Steven | Warrington |
| Todd | Waters |
| Sarah | Watkins |
| Shelley | Watson |
| Will | Watson |
| Suzanne | Watt |
| Jacqui | Weatherley |
| Meredith | Webb |
| Becca | Weber |
| Lynn | Webster |
| Dolina | Wehipeihana |
| Louise | Weir |
| Helen | Wenley |
| James | Wenley |
| Greg | West-Walker |
| Karen | Westwood |
| Mike | Whale |
| Nicole | Whippy |
| Kim | Whitaker |
| Alison | White |
| Nicola | White |
| Annie | Whitley |
| Raewyn | Whyte |
| Melanie | Wi Repa |
| Jesse | Wikiriwhi |
| Joanne | Wilkes |
| Ru | Wilkie |
| Jane | Wilkinson |
| Toni | Wilkinson |
| Lisa | Williams |
| Maria | Williams |
| Meg | Williams |
| Rebecca | Williams |
| Joanna | Williamson |
| George | Willis |
| Paul | Willis |
| Briar | Wilson |
| Dorothy | Wilson |
| Elisabeth | Wilson |
| Lois | Wilson |
| Louise | Wilson |
| Taylar | Wilson |
| Geordie | Winlove |
| Bev | Winstone |
| David | Wiseman |
| Catherine | Wishart |
| Anna | Witten-Sage |
| Faith-Ashleigh | Wong |
| Helene | Wong |
| Christina | Wood |
| Linda | Woolf |
| Amanda | Wright |
| Anna | Wright |
| Cameron | Wright |
| Jason | Wu |
| Fran | Wyborn |
| Emma | Wylie |
| Christie | Xavier |
| Penny | Yates |
| Robin | Yates |
| Josephine | Yockney |
| Jan | Young |
| Lisa | Young |
| Lydia | Zanetti |
| Steven | Zanoski |
| Julie | Zhu |
| Sue | Zimmerman |
| Anonymous |   |
| Anonymous |   |
| Anonymous |   |
| Anonymous |   |
| Anonymous |   |
| Anonymous |   |
| Anonymous |   |
| Anonymous |   |
| Anonymous |   |